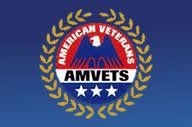 Newsflash
AMVETS offers Certificate for Eagle Scouts!
Read More!
Home
Due to all of the things happening to us all this month Our monthly Meeting on Thursday May 26th has been cancelled. We will be at the Memorial Day Parade and service at the park. Please arrive near Town Hall at 9am. any questions call Doc.
Mission Statement AMVETS Post 4
Our own Travis Howell (far left) with General Patreaus
© 2014 AMVETS Post 4 Smyrna Delaware
Joomla!
is Free Software released under the GNU/GPL License.